I have gone through so much in my own personal life as of late, that this blog has taken a back seat and I do apologize sincerely. I have been struggling with some recent health issues that have been frightening and trying, and I have found many new struggles in my own home upkeep in the process. When you don't feel well enough to even stand or sit for long, it can be had to get much done. I do believe my struggles have helped me to really refine my process in a way that will help many of you. I have made it more "possible" no matter your struggle. I have done it around 12-hour work days and in the midst of feeling horrible. I do hope you will enjoy the results. Every curse can be a blessing, if you truly seek to learn from it. I do believe that sincerely.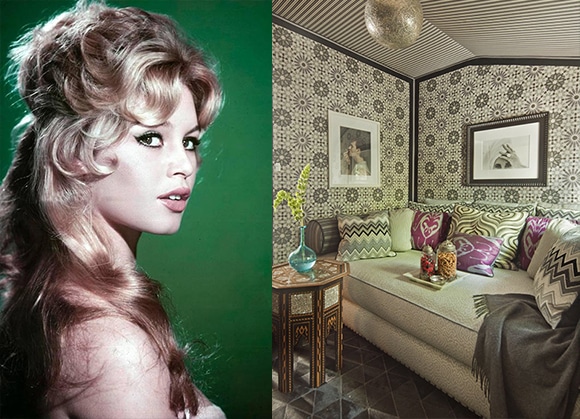 I also believe that every illness has a cause. There are things in life that will heal your body and heal your soul and provide a "life" energy: loving friends who are kind to you, animals who adore you, things that bring you joy, a genuine feeling of love, people who appreciate you, feeling valued, feeling needed.
I'm not sure if you've seen this but these images of water that had been frozen.
Note the crystals. When there was loving energy in the room, the water froze into the most beautiful shapes. When there was negativity, it frozen in frightening ways. That energy, that negativity literally was in a sense "killing" the water. What you are exposed to will either give you life or give you death. What you engage in will either heal you or kill you. You can chose to eat what will hurt you, or eat what will bless you. You can make choices that will destroy you or choices that will bless you. You can choose to surround yourself with people who bless you and people who hurt you. In my own illnesses, there was a cause, one I continue to work through. I remember a quote by Marilyn Monroe one time that stood out so much to me. "When you are famous, people will just walk up to you and say anything to you, as if because you're famous, an insult won't hurt you."
Words of death are words of death. They will hurt ANYONE. I have at times allowed people in my life to say things that destroyed me at a core level. I believe we all do. That thought would reverberate through my thoughts and hurt me terribly. I spend so much time hearing those negative words in my head and I was not exposing myself to positive thoughts of myself in their place. I do believe that you kill yourself off when you quit believing you're worth living simply by thinking negative thoughts, your body reacts a a cellular level. It is SO important to think positively of yourself and others, to expose yourself to what brings you joy and uplifts you, to think on things that are positive and give you 'life' energy. The next time you read a terrible tabloid, imagine if those words were posted about you. The next time gossip tears someone down terribly, imagine that such words were said about you. Our words hurt others. If you are not blessing another, you may be hurting them. You are giving them life or death in your interaction. Some people absorb so much negative energy, they cave into it. It is not hard, when you look at it in that context to see why so many celebrities are the most depressed and suicidal people that you will see. I do believe they receive more insults than anyone was created to be able to bear. With me, I'm always so worried about hurting others, to a fault. I was letting it kill me. If people were threatened by me, or I appeared too done up, I would doll down as much as I could to make them comfortable. I wanted so badly for them to see I 'wasn't' vain or conceited that I destroyed myself to make sure I was humble. It got to the point where I could never dress down enough. Someone was always bothered by something on me. I was always seen as the "priss". I avoided people. I crawled inside of myself. I was too afraid of having the next flaw pointed out to the world or another person trying to find as bad of a picture a possible to take of me and show everyone to prove I wasn't as good as 'I thought I was'. Oddly, I had less self-esteem than anyone. I went through such an awful 9th grade year. There was a group of girls that just decided I thought I was too perfect. I was just standing in PE one day and a soccer ball hit me so hard. I literally wanted to cry it hurt so badly. The girl kicking it at me said, "Little miss perfect". Another girl was supposedly wanting to kill me because I had a locker near her boyfriend. I didn't even know this girl. Girls would sit behind me in class and talk about putting gum in my hair so I'd "have to cut it". I would walk down the hall and hear "Prisss" Thank heavens my parents talked to the school about it and it seemed to stop. Just a few girls but it was so horrible. And the odd thing was, I wasn't a priss at all No where near it. Yes I wanted to be pretty. So do all girls. Yes I would try my hardest to do my hair as pretty as I could each day. That's just the joy of being a girl and in the past, this was not something a girl would have been chastised for.
I remember doing a report on Marilyn and falling in love with who she really was. I dreamed of growing up and being glamorous one day. I think we all do. It's part of being a woman and something we should love to do. Being a woman is lovely. Perhaps it's our society and the lack of fidelity. If a woman looks pretty today or tries to look pretty, perhaps we fear that our man will stray. I don't believe disliking the women who tries to be lovely is the answer. A return to morals certainly is. As long as sex is an easily acquired thing for a man to gain with no commitments, he will cheat even on the most desirable woman with someone undesirable. I don't know a single beautiful Hollywood celebrity that hasn't been cheated on by her man. It is a cultural problem. Men no longer have to court and marry the woman, so they don't. Men no longer have to value the 'lady' so they don't. It was once thought offensive for a man to look at a woman for more than a polite head nod. Women required respect. Women knew their value. We are the most beautiful creation. There is nothing more lovely. And, in spite of how it may seem, we are all men can think about most of the time. Men have a craving for us that surpasses our ability to comprehend. They put on an act today to avoid commitment or responsibility but the desire is great. They crave us. Unfortunately they crave something they can get in one night. They have learned that they do not have to commit to get this. They have learned they can get it from MANY women. That is like offering you a gourmet dessert table when in the past you would have joyfully selected one item. There IS NO WAY to expect a man to fall in love with and remain in love with you forever if he can get what he craves without doing so. WE crave the marriage and courtship. Men crave what can be achieved in one evening. It is ESSENTIAL to know this. If he gets this without marriage, he will not desire to marry. If he can get it from women anywhere, it is unlikely he will choose to marry anyone, or IF he does it will only be for domestic reasons and he will continue to try to be with as many women as he can 'get' at no cost. The romance of the past was because the culture of the past required a man to marry a woman. A man who slept around outside of marriage was looked down on/ostracized. Women had to be respected adored, courted and he could pursue her hand. He had NO rights to her body outside of marriage and he had to prove honorable to achieve her hand in marriage. Men will appreciate this type of woman more. In fact, this is the type of woman they will fall helplessly in love with. You always value something more when you had to work to earn it. If you are given something for free, you will resent being asked later to pay for it especially if you can get the same item for free elsewhere all around. Unless women as a WHOLE decide to stop letting men take advantage, things will not change. It becomes a game to a man. Instead of finding a woman to fall in love with, he's out to see how many he can trick into being with him that way.
It is up to us to require more. It is up to us to be proud of our feminine beauty and to realize the treasure that we possess. Don't throw fine china to a wild crowd. Set a high price and require a responsible buyer.
Don't punish the girls who believe they are worth more. Believe you are worth more as well. Being a woman is lovely. And, at the time when men "were" valuing and loving women, they were lovely. There is nothing wrong with being lovely. Immorality is dreadful and hurts so many, but even the ugly are immoral. Don't blame that on the women who are lovely.
Hate the sin. Not the woman. What is the true hurt? I believe EVERY woman can and should delight in her own unique beauty. It is the joy of being a woman. There is nothing sinful about being beautiful. There is only sin in misusing such beauty. If delighting in dressing up makes you sin, work on that sin. Enjoy being a woman, but never allow it to make you proud, or sinful. Never use it to lure a man who belongs to another. Never use it to make another feel lesser. In fact, the greatest beauty is in seeing the beauty in others. Decorating and adorning yourself can be delightful. It is like shining a pretty car or decorating a Christmas tree It is enjoying what you have and taking care of it. It should never become an idol nor consume too much of your attention, yet delighting in dressing up is lovely. Pick clothes that you love. Enjoy wearing them. Enjoy being a woman.
Women in the past were lovely because they were feminine. They had a purity and loveliness about them. They embodied what was delicate, gentle, lovely, pure, and graceful. When you seek to be lovely, focus on being "lovely", not sexual. Loveliness is breathtaking. Sexuality in any public setting can be offensive. In what ways can you look elegant, delicate, graceful? There is a feminine beauty that you can posses. It is found in being beautiful and lovely and pure. Sin is never lovely.
In fact, there is a beauty that can 'only' be found in being pure.
It is very hard to find a lovely image of a woman with any ounce of sultriness or pride.
Beauty is found in goodness. In refinement. In purity.
The surest way to be lovely, is to be good. The surest way to be healthy is to think lovely things. Surround yourself with beauty in your spirit and your life.
How is is your life? What energy to you send to the world? Is it a selfish energy? Start to consider what you are exposing yourself and others to. The energy you sent to others will hurt you just as badly as energy others send towards you. Every time you shout at someone, you are hurting your own body and cells. There is destruction occurring on a cellular level. Every time you think a negative thought, or think a proud thought, you are harming yourself physically, and making yourself less beautiful and lovely as well.

But if you are thinking what is beautiful and lovely, if you are loving others, if you are surrounding yourself with what is beautiful, you will be beautiful as well. Your body will be healthy, your heart will be healthy, your cells will be healthy. You will be healthy.

With my personal situation, I started to withdraw. The criticism from others made me feel ashamed. That attempt to hide myself was killing me. That act of denying myself or critiquing myself even within was making me less healthy as well. Love the body you were given, but never be vain as we all were given lovely bodies that if cared for will always shine. You are no greater than another and were never meant to be. At the same time, no one is better than you. You are beautifully you. Believe this. Love this. Be a joy to others and let them be a joy to you. When you finally realize that there is no one truly superior, you can relax into loving who you and others truly are.