In the process of moving, my family has found itself in the middle of nowhere with absolutely no internet. Even worse, we had no phone for a time after a power surge destroyed both of our phones. There was an eeriness to the quiet.
We were surrounded by nothing BUT nature. For a few days we hadn't even power. I happened on one of those days to pick up a copy of Anne of Green Gables to silently read and there I was. Back in that time.
Listening to the book describe lighting lanterns and candles for light, milking the cow for milk, and the amazing baked foods and jams. While I ached for my time online. I have grown so attached to this blog. It was a lovely moment for me to truly experience what being a housewife was known for in the past. Cozy homemade blankets, candlelit rooms warmed by a fireplace, the smell of fresh baked pies and breads, laundering by hand, games, nature and reading for entertainment. Sometimes we get caught up in our conveniences. The first day we had power again was amazing. It felt surreal...but do you know that after a few days I missed the way life was without it? I had once again begun to take for granted modern conveniences. When you 'have' to do everything by hand, it's almost as if you take the time to do it better. The women were extremely glamorous and it wasn't as convenient to be so. The meals topped any meal you would get now.
My fiance happened upon some 1950s magazines.... a real treasure for those of you truly interested in going back in time.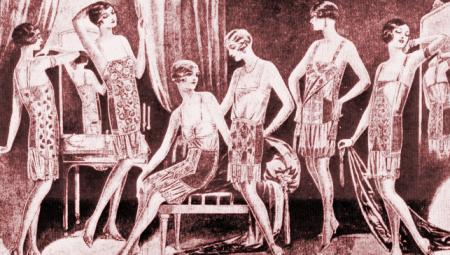 The amazing thing is that even in those magazines, they talked of cakes like their grandmas used to make. The food from the past was better. There is truly no delight that even compares to the food when you learn to make it from scratch. Find old cookbooks...the older, the better. Delve into the recipes and study their compositions. The food will amaze you. There was an enchantment to women of old. Aromas came from kitchens that were decorated in the lovliest of fashions. Old dressing tables, old makeup stands....all... enchanting.
Women no longer take the time to look as feminine. Women no longer take the time to spend hours creating the most amazing meal. Women have stopped beaming with pride at their skills in the home. You should. The skills are fascinating to acquire. They will make you truly unique. And there is NOTHING more lovely than a woman who desires to be feminine. I challenge those of you who are not in my course... or even those who are(though I know I work you very hard already) look up an old, old recipe. Study it. Put yourself back in time. Turn off the tv. Light some candles.
Study your dish. Prepare the lovliest table you can imagine. Bake fresh rolls. Then, sit in front of a mirror and doll yourself up with the lovliest of decorations. Rediscover your femininity. You are lovely. Your home is in your hands. It can be an amazing refuge. Your embrace can be angelic. Your presence delicate and soothing. It is your gift. Relish it.
Glazed Pancakes
The following recipe was transcribed ver batim from The Times-Democrat New Orleans, Louisiana September 1, 19112
To make fine nice pancakes, take one egg, two tablespoonfuls of flour, four drops of vanilla extract, and three tablespoonfuls of milk. Mix the egg, flour and flavoring together, until the whole presents a smooth appearance, then add the milk by degrees. Heat the frying pan quite hot and brush over with warm fat. Pour about one and a half to two tablespoonfuls of the batter into the pan and turn it about until the batter spreads over the bottom of the pan like a thin wafer. Fry over a brisk fire, on both sides, until the pancake is a golden brown color. The pancakes can be made in rapid succession when the pan is hot. As each pancake is done, turn it into a hot baking tin and dredge it over with sugar. Roll it up like a scroll, and keep it on the tin at the mouth of the oven. When enough are prepared, dust them all over the outside with confectioner's sugar, and glaze in the oven. Dish them up on a paper on a hot dish.
The following recipe was transcribed ver batim from Peterson's Magazine Philadelphia, Pennsylvania April, 1859
Scald half a pint of green gooseberries in water till they are soft, then put them into a sieve to drain. When cold, work them through a hair sieve with the back of a clean wooden spoon; add to them half a pound of sugar, and the same of butter, with four ounces of Naples biscuits; beat six eggs very well, then mix all together, and beat them a quarter of an hour. pour it into an earthen dish, without paste; half an hour will bake it. Peterson's Magazine
The following recipe was transcribed ver batim from Philadelphia, Pennsylvania December, 1867 Beat four eggs very light, and stir with them a pint of milk; slice some baker's bread, dip the pieces into the egg, then lay them in a pan of hot lard, and fry brown; sprinkle a little powdered-sugar and cinnamon on each piece, and serve hot. If nicely prepared, this is an excellent dish for breakfast or tea.
You haven't lost me. I will be back with many many posts to come. Much love to my students and loyal readers. Veronique.