Alright gals, it's summer and summer can be so much fun but also a lot of work!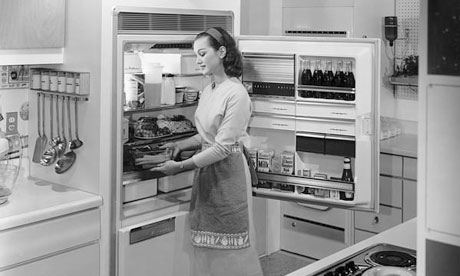 First things first, type in on google 'season harvest guide' or something to that effect. You may want to stop by your local farmers market for a guide as well.
Find out when the fruits, veggies, etc that you love are fresh and in season.
What I would love for you to do is to have every food you would normally buy canned in the store - freshly canned by you. There is nothing better than freshly canned foods. It will save you so much money and honestly, it's fun. You will know you are healthy and when you work this summer to fill up your cupboards with your favorite fruits and veggies freshly canned by you, it will make you smile the whole year long.
Decide on the size of jars.
I love the smaller ones because I'm usually feeding two. That's the size I buy them so that's the size I can them. :)
There are recipes for all sorts of lovely things canned - fruit salsas etc so have fun.
On my hot list right now because there are ripe trees around me are:
1) mulberries
2) cherries - we just picked a box full and I made them on pancakes this morning... it was heavenly!
3) apricots - should be ripe this next week here
4) plums - coming ripe as well :)
5) strawberries
6) peas
7) green onions - I dry these
8) rasberries
9) blackberries
10) huckleberries
11) carrots
12) potatoes
13) blueberries
14) various meats and soups :) (if you have leftover meat - freeze it or can it. There's no reason to go though food droughts if you plan wisely when you have money. Anytime you have a surplus in funds or a lot of extra leftover meat or food, can it for when you don't ) ;)
1
I am going to make some fresh jams first then can the rest of the fruits and veggies.
I love to dry my green onions and tomatoes.
I am soooo excited. But if you don't jump on your canning as soon as it's ripe, it's going to cost a lot more to do later. Have fun. There are often trees around you that you didn't even realize where there. Regardless, during this time of year the local markets are selling and it's so fun to go buy fresh lush fruits and veggies and go at it!
Canning is much simpler than you may realize if you've never done it. It's simply a matter of 1) picking 2) washing 3) seeding/pitting etc 4) blanching (this is simply boiling for usually a few minutes at most and then immediately putting them into cold water. (Canning instructions will direct you through this). Then you put everything in jars, get the bubbles out boil your lids and boil in water for the processing time... voila
It seems like a lot but it's really pretty easy. I will photograph and post the directions for the items I can for fun. I think you will enjoy it. :)
I hope everyone is well.
In the mean time look at your local harvesting times for where you live and pick out the fruits/veggies you'd like to can and fill your cupboards with. Make a list.
Look around your area to see where there are local trees and bushes coming into bloom with fruits. Pick them!
Go to your local farmers market and stock up on the discounts of in season produce.
Buy your jars and lids and google how to can each item.
Have fun!
If you are interested in my course on everything you could possibly need to learn, I am happy to start you out for a month as a trial. It's only $20/month and I will help you through :)
I'm excited to start sewing some summer dresses too! I've bought some recent patterns that I love. I will photograph and walk you through what I do as I make them. You should love it. :) It only takes a few days to make a dress and I always love my dresses more than store bought. :)
I hope everyone is well and making the most of the summer days,
Much love,
Veronique
Also... I know it's my side business but I am running a special on the timewise repair skin care set. The time of year I think it is so important to wear your face creams and lotions is in the drying heat and the bitter drying winter.
Our best skin care set is the TimeWise Repair. It's normally 199 but I'm discounting it $70 this week- only $129!! Just message me at
veronicagizelle@marykay.com
and I can sent you a secure invoice if interested or you can visit
www.marykay.com/veronicagizelle
and order there. :)